Behind Monk is a collective of elite athletes, biohackers, mental health advocates, tech entrepreneurs, and medics, who are all terrified of being average.
We are an innovative health tech company, driven by anti-ordinary humans. We are fighting for people to take conscious control of their mental, physical, and emotional health, and we believe cold water therapy is the tool to take us there.
Monk is a remedy for the afflictions of 21st century living: anxiety, stress, insomnia and inflammation (to name a few). ​​On the other side of the ice, you're more resilient. Stronger. Faster. Happier. In control. That's why we're making it easier, safer and slicker to transform your life with CWT. We want to prove through data and undeniable experience at scale that this is a practice worth everyone's attention.
We've created the first at-home smart ice bath and cold water therapy app, to take you on a personalised, immersive journey that matches over 5,000 years of ancestral wisdom with cutting edge science. Both our physical and digital products make cold water immersion and breathwork more convenient, more personal (and make you look damn good while doing it).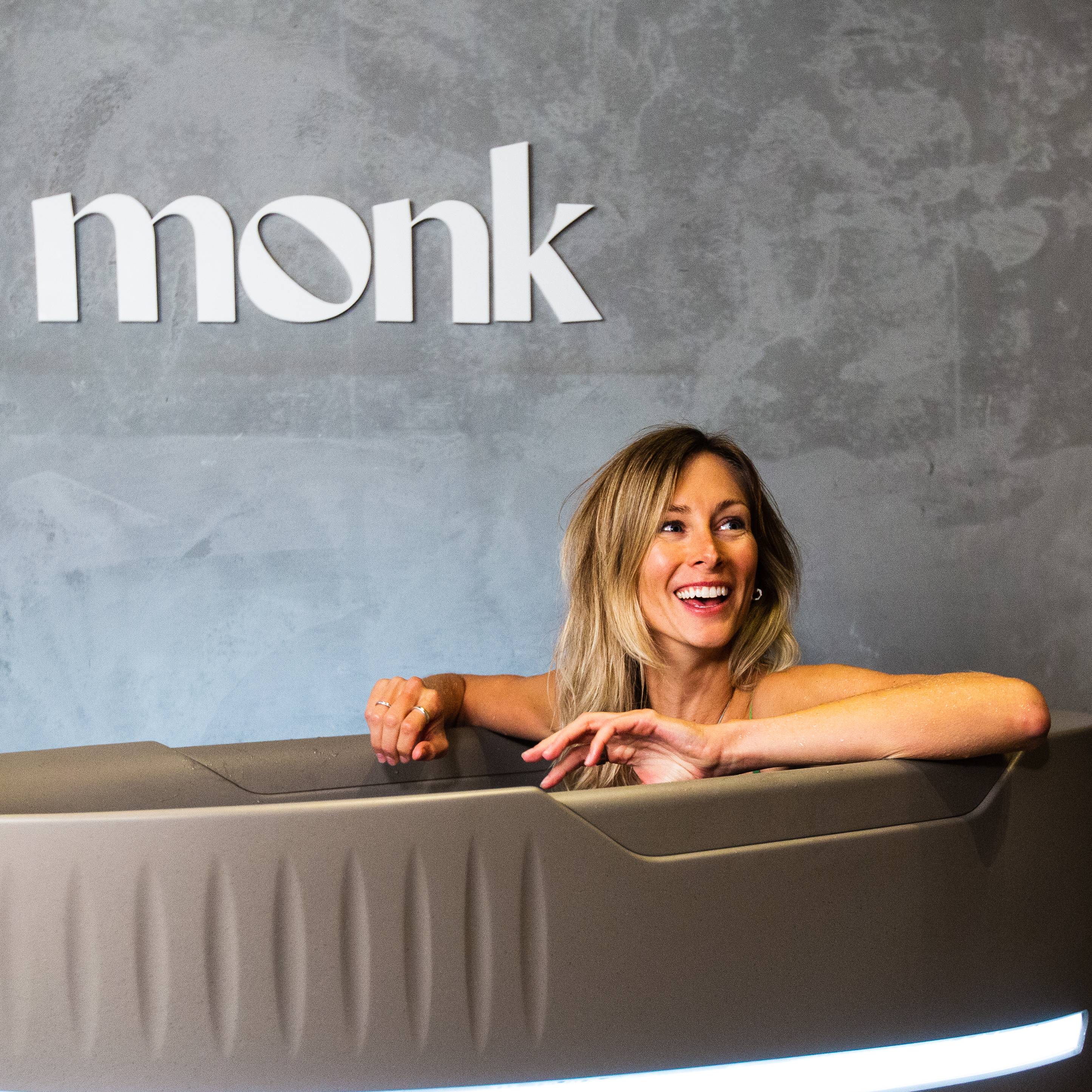 As an entrepreneur, mental performance is everything to me – and chronic stress saps it. I found that ice baths are a phenomenal tool to take back control of my mental, physical, and emotional health, and there's nothing more empowering than that. I want everyone to discover how impactful cold water therapy can be. 
– Laura Fullerton, CEO
Meet the version of you on the other side of the ice